2022 7th Annual Board Leaders Convening & Fall BRI



LCDA 7th Annual Board Leaders Convening and Fall BoardReady Institute
The Latino Corporate Directors Association (LCDA) 7th Annual Board Leaders Convening, Now is Our Time: Capitalizing on the Opportunity, will take place October 25–26 in New York City, hosted by Morgan Stanley. LCDA's Annual Convening is an invitation-only event for intimate peer learning and networking, that includes LCDA Members, CEOs, and Latino board-ready C-suite executives. Our corporate, private equity, and search firm partners also participate in the event.
SPECIAL EVENTS
Registered attendees are welcome to these exclusive events. Some require separate registration.


Opening Reception
Monday, October 24, 2022 | 5:30–7:30 PM
Hosted by Mutual of America CEO, John Greed at the Mutual of America Building, 320 Park Avenue, New York.(Park Avenue between 50th and 51st Streets)
All Convening and BRI Attendees are welcome to attend.

LCDA Member Networking Circles
Tuesday, October 25, 2022 | 9:15–11:15 AM | Soho Complex, 7th Floor
Small group networking by region discussing how directors can work together to advance Latino inclusion on boards, in the C-suite, and in our community's civic and economic life.
---
LCDA Member Peer Exchanges
Tuesday, October 25, 2022 | 10:30–11:15 AM | Soho Complex, 7th Floor
An opportunity for members to network and share the challenges and successes they are confronting in the boardroom or in their journey to the boardroom.
---
Corporate Visionary Awards Dinner
The Corporate Visionary Award is in recognition of the exemplary representation of US Latinos on the Board of Directors. This Award celebrates companies with the distinction of having two or more US Latinos on their Board.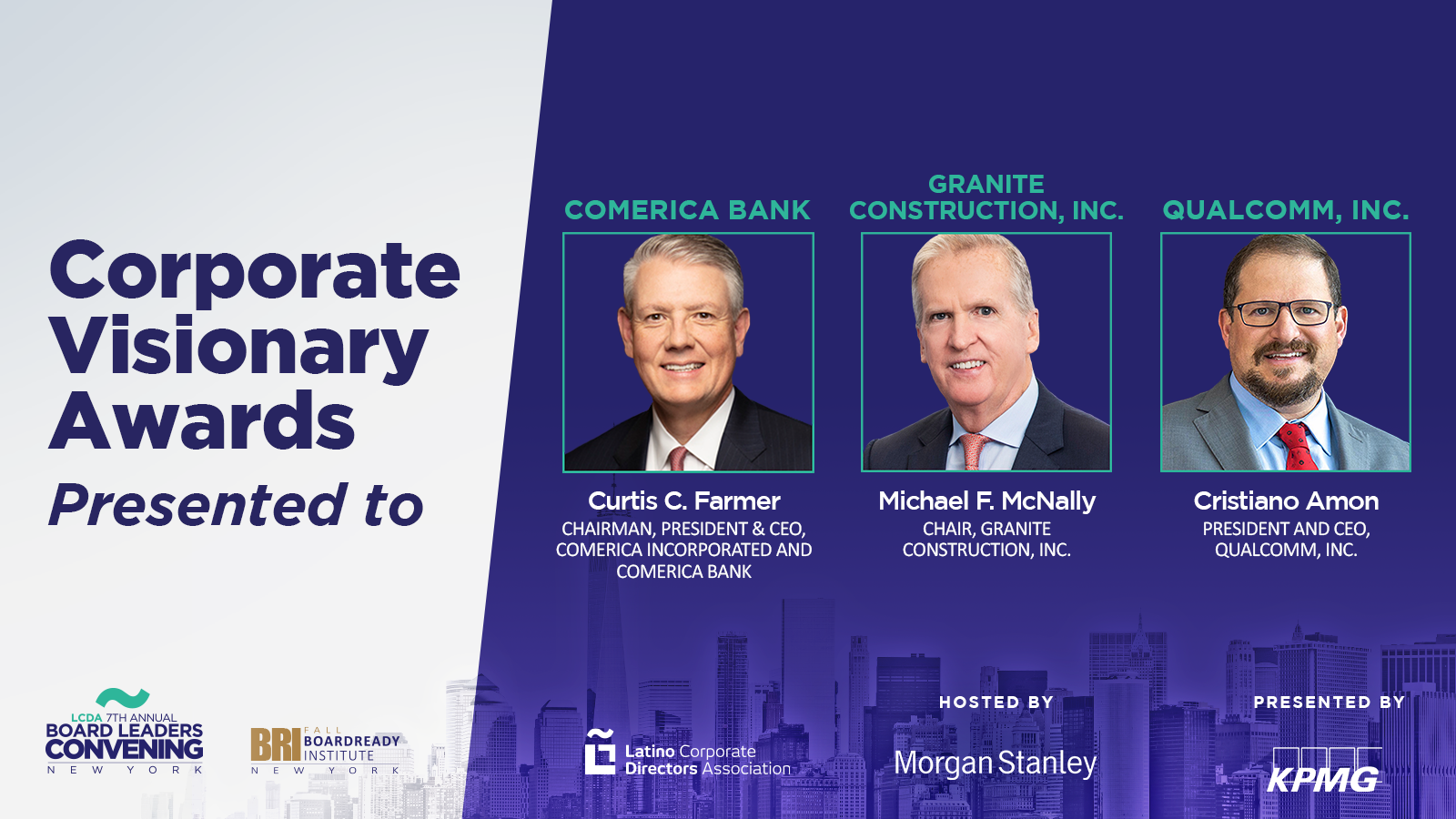 Congratulations to the Awardees:
Qualcomm, Inc.
Cristiano Amon, President and CEO
Comerica Incorporated and Comerica Bank
Curtis C. Farmer, Chairman, President and CEO
Granite Construction, Inc.
Michael F. McNally, Chair
---
LCDA Corporate Visionary Awards Reception and Dinner
Tuesday, October 25, 2022 | 5:30–9:00 PM | Astor Ballroom, 7th Floor
The LCDA Corporate Visionary Awards are presented to a select group of forward-looking companies for their commitment to advancing Latino representation on their corporate boards. Honorees share the distinction of having two or more US Latinos serve on their boards. The Reception and Dinner are open to all Convening Attendees.
Cocktail Reception
5:30–6:30 PM
Corporate Visionary Awards Dinner
6:30–9:00 PM
Master of Ceremonies: Bertha Coombs, CNBC Reporter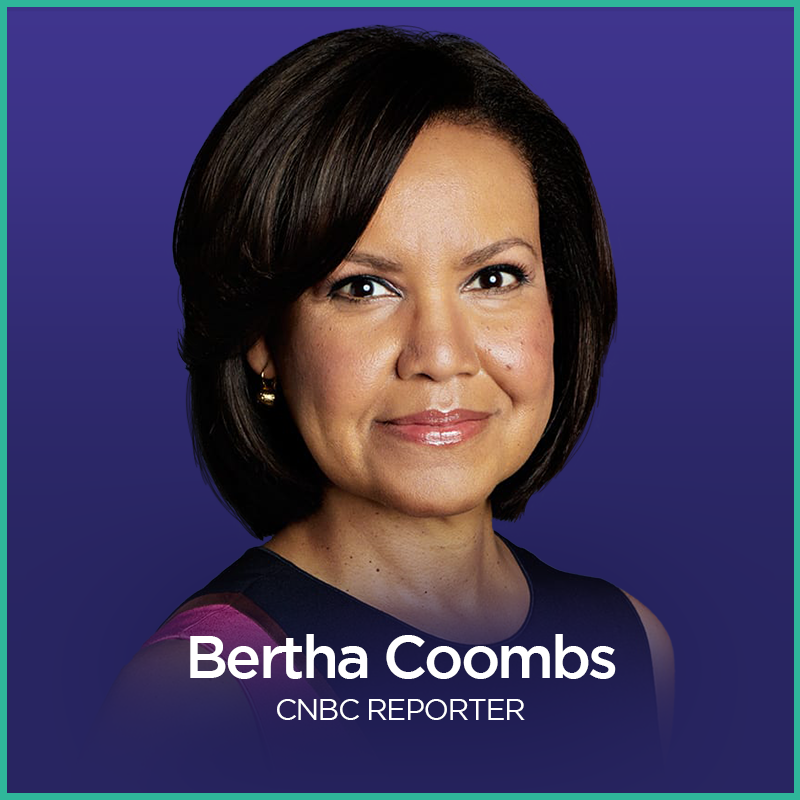 See past winners

FALL BRI EVENTS
Will take place at the Marriott Marquis Times Square on Wednesday, October 26, and Morgan Stanley's Headquarters at 1585 Broadway Avenue, New York, NY on Thursday, October 27, and Friday, October 28.
Wednesday, October 26: 3:00 PM - Friday, October 28, 2:00 PM: Fall BoardReady Institute (BRI)

See the full Fall BRI Agenda HERE.
The Convening is sold out! We are accepting no more registrations at this time.
QUESTIONS?
Please contact Wendy Sturley, Director of Content and Events, at wsturley@latinocorporatedirectors.org.
---
---
THANKS TO OUR PARTNERS